THE BEAD CO. COMMITS R 20,000 FOR URGENT RHINO CONSERVATION NEED IN MALAWI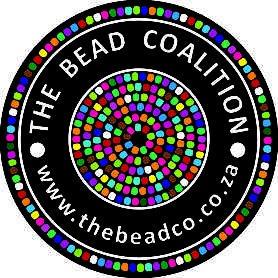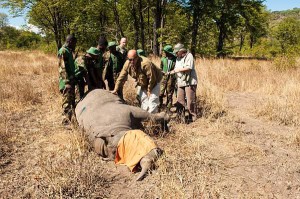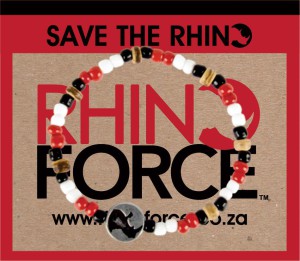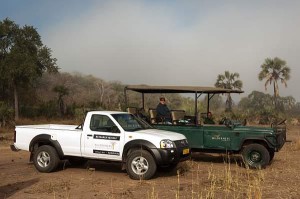 The Bead Coalition's most successful initiative, RHINO FORCE, is proud to make its first donation payment of R20,000 to Wilderness Wildlife Trust. The donation was earmarked to assist with an urgent collaring and de-snaring operation in Malawi's Liwonde National Park, which hosts the country's most important black rhino population. This is just the start of The Bead Co's contribution to the Trust to assist with their future rhino translocation and conservation efforts. RHINO FORCE'S successful red, black and white beaded bracelet on sale in retail outlets across South Africa is the original rhino bracelet with over 600,000 sold in support of rhino conservation, awareness and local employment.
The commercial, themed-bracelet production company helps keep 30 previously disadvantaged women employed in a rural development programme in SA's North West Province. These women thread, assemble, close and package their products, before delivery to retailers in South Africa can take place. Colin Cooper, Chairman of the MRDP says, "In the Marico area, there is no work and virtually no new business, so this is an excellent opportunity for our beaders to earn a real income and to showcase their skills".
Says CEO, Joanne Lapin Thorpe, "The RHINO FORCE bracelet was created to raise awareness and pay over a portion of proceeds to rhino conservation efforts, as well as to support local employment. In essence the bracelet supports the life of a cause and the cause of a life. Our business develops commercial, tangible mechanisms that financially aid conservation activities. The bracelet is a place where commerce and charity can thrive together in a sustainable, mutually beneficial model."
Wilderness Safaris and The Wilderness Wildlife Trust
Wilderness Safaris and The Wilderness Wildlife Trust, have been involved in rhino conservation for more than 20 years; assisting with black and white rhino reintroductions and conservation in six countries: Botswana, Malawi, Namibia, South Africa, Zambia and Zimbabwe.
For more detail, please visit its blog page – http://www.we-are-wilderness.com/article/212-wilderness-safaris-celebrates-world-rhino-day-with-20-years-of-rhino-conservation
For further info on the Trust – http://www.wildernesstrust.com/
About Wilderness Safaris Wildlife Trust
The Wilderness Safaris Wildlife Trust supports a wide variety of approximately 30 projects annually in southern Africa, within the categories of wildlife management, research and monitoring, and community empowerment and education. These projects address the needs of existing wildlife populations, seek solutions to save endangered species and provide education and training for local people and their communities.
For more than 20 years, the goal of the Wilderness Wildlife Trust has been to make a difference to Africa, her wildlife and her people.
Visit www.wildernesstrust.com for more information
About THE BEAD CO (PTY) Ltd
The Bead Coalition [Pty] Ltd is a private commercial business based in Johannesburg. We identity specific causes, we create awareness and design themed, bespoke, beaded bracelets. Hand-made by previously unemployed communities in rural South Africa, the sale of our beaded range raises funds to make significant environmental, conversational and humanitarian change. Other bracelets include RHINO FORCE, OCEAN FORCE and QHUBEKA CYCLE FORCE amongst others. www.beadcoalition.com