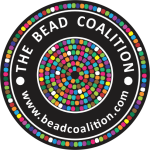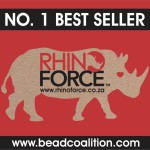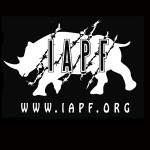 The Bead Coalition's RHINO FORCE division, the home of the best-selling rhino bracelet, has donated a R 280.000.00 4×4 vehicle to the International Anti Poaching Foundation (IAPF), founded by Damien Mander. The vehicle will assist the IAPF to reach remote areas threatened by rhino poaching. The company will be raising the donation through the sale of RHINO FORCE bracelets.
In addition, the IAPF will be receiving 10% of gross profit of every hand-beaded RHINO FORCE bracelet sold in South Africa. (Please visit our website for our other beneficiaries).   Anti-poaching rangers form the first line of defence for our wildlife. Without the right training and equipment, they cannot defend natural areas. The IAPF believes in wildlife conservation through direct action.
It develops, implements and manages: Anti-poaching ranger training; conservation security plans; wildlife crime information systems and more. In 2009, Damien Mander, a former Australian Royal Navy Clearance Diver and Special Operations military sniper, formed the IAPF to use his unique skills for conservation. See more at: http://www.iapf.org "Having RHINO FORCE in our corner is a huge step in the right direction, we are truly grateful.
We are fighting a world wildlife war and the rangers who spend their lives at the front-lines need all the support they can get. I don't ask you to consider whether or not rangers should be trained or equipped to the genuine levels required, I ask if you will accept the outcome if we do not follow this path?" says Damien Mander, CEO of IAPF.   Red, black and white RHINO FORCE beaded bracelets are worn for rhino conservation globally, and are sold online at www.beadcoalition.com or at various retailers and lodges in Southern Africa for R40 each. We deliver worldwide.
ENDS Issued by The Bead Coalition T: 083 609 1111
www.thebeadco.co.za/ lisa@thebeadco.co.za
About The Bead Coalition
The Bead Coalition [Pty] Ltd is a commercial business based in Johannesburg. The organization's bespoke accessory range include beaded items hand made by previously unemployed communities in rural South Africa and sold to the world. Cause themed accessories such as the rhino bracelet raise awareness and funds, making significant environmental, conservational change. Other bracelets include OCEAN, CYCLE, LITERACY, HERITAGE, MOTOR NEURON DISEASE and HIV. www.thebeadco.co.za
About International Anti Poaching Foundation (IAPF) The IAPF is an organisation that brings key solutions to the front-lines of conservation, helping rangers to protect wildlife and surrounding ecosystems. www.iapf.org