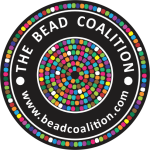 The Bead Coalition has launched a bracelet for HIV/AIDS. The striking red beaded accessory is handmade by previously disadvantaged women in rural South Africa.   20% from the sale of each of the recommended retail priced bracelet is paid to Pledge a Portion – a registered Non-Profit Organisation, Public Benefit Organisation and a Section 21 Company. The charity fundraising business initiatives are based on a concept of 'embedded giving' and building a charitable gift into an unrelated, financial transaction.   468 HIV/Aids bracelets have been sold, to raise vital awareness of HIV/ AIDS and to date the amount of R3,744.00for beneficiaries via Pledge a Portion.
Bracelets have sold predominantly through CNA, one of South Africa's oldest retail brands, with over 200 stores nationwide.   South Africa is believed to have more people with HIV/AIDS than any other country in the world, and this bracelet is a tangible expression of support and solidarity. Wear it to show you care.   Purchase your HIV/Aids bracelet at any CNA store, Spar Ferndale, Pick n Pay Fourways or online at www.beadcoalition.com for R40, or call 083 609 1111.
Issued by The Bead Coalition T: 083 609 1111 www.beadcoalition.com/ lisa@thebeadco.co.za About The Bead Co. (Pty) Ltd The Bead Coalition [Pty] Ltd is a private commercial business based in Johannesburg. Themed, bespoke, beaded bracelets are designed, and hand-made by previously disadvantaged communities in rural South Africa.
The sale of the FORCE beaded range raises funds to assist environmental, conversational and humanitarian issues. Other bracelets include RHINO FORCE, OCEAN FORCE and CYCLE FORCE QHUBEKA. www.beadcoalition.com
About Pledge a Portion Pledge-a-Portion assists charities, schools and other NPOs with fundraising for their organisations using innovative fundraising ideas. PAP is a charity and fundraising business initiative based on a concept of embedded giving and building a charitable gift into an unrelated, financial transaction. Non-Profit Organisation Number: 078-502 Public Benefit Organisation Number: 930030953 Section 21 Company Number: 2008/014074/08 Contact person: Bryan Smith Phone: 083 300 8888 Fax: 086 650 1028 Website: www.pledgeaportion.org