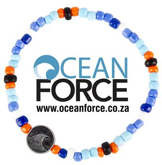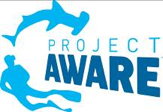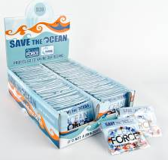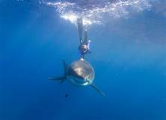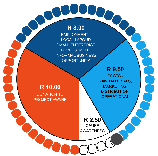 Images Top to Bottom:
Handmade, beaded Ocean Force bracelet
Project Aware, established in 1992
Box of 100 bracelets for retail
Diver with shark
Breakdown of bracelet model
The Bead Co. (Pty) Ltd proudly celebrates its global alliance with
Project Aware Foundation
and has launched a bespoke blue, orange and white hand-beaded bracelet. Created to raise global ocean awareness and funding for PADI's social investment foundation, the tangible, cause-related product is the second 'SAVE' bracelet campaign from The Bead Co.
and
follows the internationally successful RHINO FORCE bracelet.
Project Aware Foundation, started by PADI, is a growing movement of scuba divers protecting the ocean planet – one dive at a time. Project Aware focuses on two major ocean issues – Sharks and Manta Rays in peril and Marine Debris. There are many conservation issues converging on our ocean and Project Aware focusses on scuba divers affecting real, long-term change in the ocean.
Project Aware Director says, "We fully support the Ocean Force initiative and are delighted that the bracelets help fund our work in conservation, underwater cleanups and data collection."
The beaded bracelet is hand-made in rural South Africa. The Bead Co's Enterprise Development Programme, BEAD THE CHANGE, creates employment for previously disadvantaged individuals in rural communities. Furthermore, full-time employees in Gauteng pack, administrate and dispatch the bespoke bracelet worldwide, simply making this precious beaded bracelet the cause accessory of choice.
To support, order your bracelets online at www.oceanforce.co.za  for R40 each. Visit our related websites www.projectaware.org or www.beadcoalition.com
ENDS
Issued by The Bead Co. Pty Ltd – OCEAN FORCE  
T: 083 609 1111
Media enquiries: lisa@beadcoalition.com
ABOUT OCEAN FORCE
Ocean Force beaded bracelets are sold in outlets worldwide to highlight the need for marine conservation. The 'SAVE THE OCEAN…buy a bracelet' campaign currently funds the efforts of through Project Aware. www.oceanforce.co.za
ABOUT PROJECT AWARE
Project AWARE Foundation is a growing movement of scuba divers protecting the ocean planet – one dive at a time.
Over the past two decades of underwater conservation they've learned that millions of divers are the true leaders in ocean protection. They believe that together their actions will make a huge impact to help to rescue the ocean. www.projectaware.org