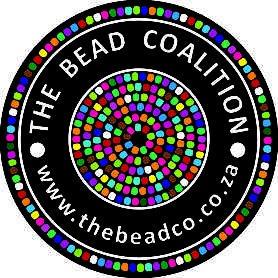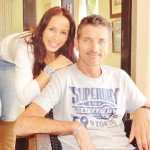 The Bead Coalition (Pty) Ltd, the commercial beaded bracelet enterprise, best known for the unprecedented success of the RHINO FORCE bracelet, celebrated its partnership with Joost van der Westhuizen's J9 Foundation with a donation of R60,592.00. The bespoke MND bracelet, hand-beaded by previously disadvantaged women in rural Africa, will be sold worldwide to raise global awareness and funding for Motor Neuron Disease (MND).
MND is a degenerative disorder of the motor neurons which control voluntary muscle activity such as speaking, swallowing and breathing, resulting in gradual weakening, wasting, and twitching of the muscles.
J9 Foundation offers patient support through the 'MND Patient, Family, and Caregiver Quality of Life Program', including home visits, requests for information, referrals to specialists such as counsellors, attorneys and building contractors, depending on the needs of the patient and family. Their approach draws from hands-on experience, as they continually strive to understand the overwhelming dynamics that MND families endure.
Diagnosed with MND, former Springbok rugby legend, Joost van der Westhuizen says, "The MND beaded bracelet brings life because there is love. We are honoured to be the beneficiary and encourage retailers and the public to support and wear this bracelet, to try conquer Motor Neuron Disease together."
The Bead Co. CEO, Joanne Lapin Thorpe says, "This bracelet is a beautiful symbol of support, particularly sentimental to me. The inspiration behind the MND bracelet is my precious sister, Taryn Dickinson, who bravely faces each day with this disease."
South Africans can purchase a MND bracelet for R40 each, at all CNA's Foto-First, Sneakers, Pick 'n Pay Douglasdale or online at www.beadcoalition.com. Visit www.joost.co.za for more information on J9 Foundation and MND.
About The Bead Co. (Pty) Ltd
The Bead Coalition [Pty] Ltd is a private commercial business based in Johannesburg.  We identity specific causes, we create awareness and design themed, bespoke, beaded bracelets. Hand-made by previously unemployed communities in rural South Africa, the sale of our beaded range raises funds to make significant environmental, conversational and humanitarian change. Other bracelets include RHINO FORCE, OCEAN FORCE and QHUBEKA CYCLE FORCE amongst others.  www.beadcoalition.com
 About J9 Foundation
The J9 Foundation was formed by the rugby legend Joost van der  Westhuizen in aid of those suffering from the same form of fatal illness that he was diagnosed with early 2011, Motor Neuron Disease. Joost has created a platform through this foundation to allow people, companies and friends to support the Quality of Life programs available.This is Joost van der Westhuizen's Legacy to South Africa and the world, to everyone who watched him "J9", carry those very words on his back and in his heart. www.joost.co.za
Nathania@joost.co.za  or 082 975 9090