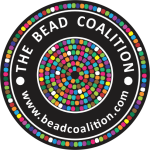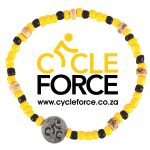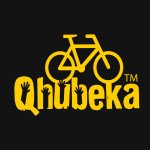 The Bead Co. Proudly Donates R104,060.15 to Qhubeka from Bracelets
 From the sale of hand-beaded, yellow and black CYCLE FORCE bracelets, The Bead Co. has proudly donated R104,060.15 to Qhubeka in a year. This helps fund more bicycles in communities, to mobilise people and change lives.
Qhubeka Buffalo bicycles are made in SA, and distributed through Wildlands communities via a barter model where people exchange 100 trees or 1,000kg of recycling for a bicycle. Each bicycle comes with a helmet, cable lock, and pump.
The Qhubeka initiative seeks to empower communities by donating bicycles, breaking the cycle of poverty while investing in the youth of South Africa. Children receive a new, durable Qhubeka bike. Designed by World Bicycle Relief for the harshest African conditions, each bicycle is constructed locally, creating additional jobs in vulnerable communities.
The Bead Co. bracelets are made in a rural beading community in NW Province, thereby supporting local employment.
Buy your CYCLE FORCE bracelets at CNA or online www.beadcoalition.com to keep making a difference. To order, call 083 609 1111 or email maureen@thebeadco.co.za
ENDS
Issued by The Bead Coalition
T: 083 609 1111
www.beadcoalition.com / lisa@thebeadco.co.za
About The Bead Co. (Pty) Ltd
The Bead Coalition [Pty] Ltd is a private commercial business based in Johannesburg. We identity specific causes, we create awareness and design themed, bespoke, beaded bracelets. Hand-made by previously unemployed communities in rural South Africa, the sale of our beaded range raises funds to make significant environmental, conversational and humanitarian change. Other bracelets include RHINO FORCE, OCEAN FORCE and QHUBEKA CYCLE FORCE amongst others. www.beadcoalition.com
About Qhubeka
Qhubeka is an Nguni (Zulu, Xhosa) word that means "to carry on", "to progress", "to move forward". Qhubeka projects aim to help rural communities progress by giving bicycles to children in return for work done to improve their environment and their community. Team MTN-Qhubeka is Africa's most winning pro cycle race team. The talented athletes race to build exposure for Qhubeka's rural initiatives and ride to inspire potential new athletes within the community. More than 100,000 bikes have been distributed since 2004. www.qhubeka.org