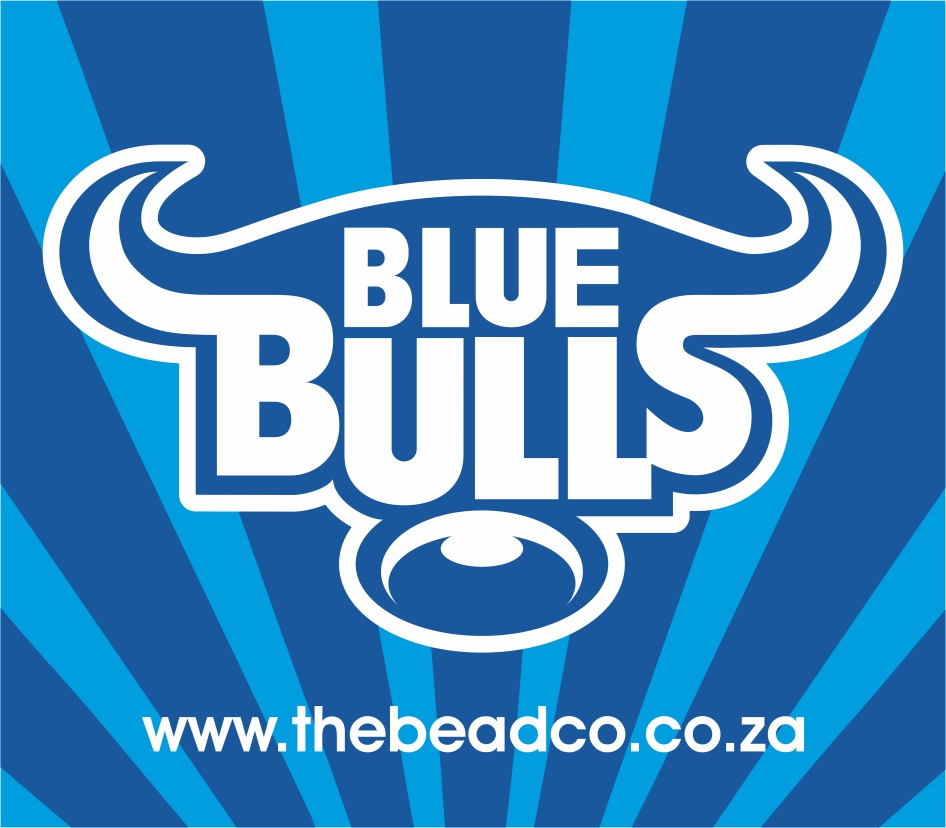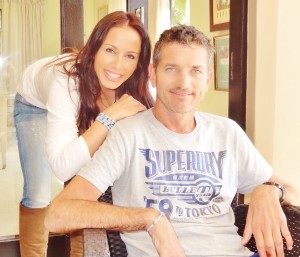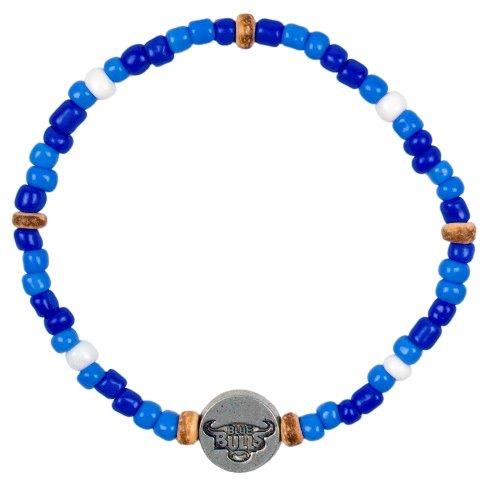 BEAD COALITION LAUNCHES AN OFFICIAL BLUE BULLS BEAUTY
The Bead Coalition (Pty) Ltd, the beaded bracelet company, headed by entrepreneur Joanne Lapin Thorpe, has secured the license to launch an official, licenced supporters bracelet for  Vodacom Blue Bulls rugby fans. The African, handmade accessory creates employment for previously disadvantaged women in rural South Africa.
Staying TRUE TO THE BLUE, has never been more meaningful and simple, with a beaded bracelet to show your true colours, all day, every day.
Joost van der Westhuizen, a past Blue Bulls captain and Springbok player, formed the J9 Foundation to create awareness for Motor Neuron Disease (MND). The Bead Coalition also created Joost's  MND beaded bracelet that raises global awareness for the disease; The Bead Co. donates a portion of profit from the sale of the bracelets to the J9 Foundation.
Purchase your Blue Bulls bracelet online at www.beadcoalition.com for R40, or call Lisa on 083 609 1111. Available in XL Mens, Ladies and Children sizes.
ENDS
Issued by The Bead Coalition
T: 083 609 1111
www.thebeadco.co.za/ lisa@thebeadco.co.za
About The Bead Co. (Pty) Ltd
The Bead Coalition [Pty] Ltd is a private commercial business based in Johannesburg.  We identity specific causes, we create awareness and design themed, bespoke, beaded bracelets. Hand-made by previously unemployed communities in rural South Africa, the sale of our beaded FORCE range raises funds to make significant environmental, conversational and humanitarian change. Other bracelets include RHINO FORCE, OCEAN FORCE and QHUBEKA CYCLE FORCE amongst others.  www.beadcoalition.com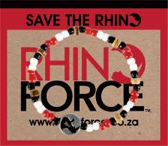 RHINO FORCE DONATES TOWARDS BLACK RHINO  TRANSLOCATION TO BOTSWANA
In a joint collaboration with the Botswana Government and Botswana Department of Wildlife and National Parks, Wilderness Safaris is thrilled to announce that a small group of Critically Endangered black rhino will be translocated from South Africa to northern Botswana in the first quarter of 2014. This follows the groundbreaking agreements reached with both the North West Parks and SANParks (South African National Parks) boards in February 2014 to each donate a number of black rhino to Botswana. (Please note that the actual figures are not mentioned to ensure the ongoing safety and security of the rhino.)
"All the stakeholders involved in this partnership are extremely pleased to announce this agreement, which has been years in the making. We are very confident that these animals will settle well and breed, given that the habitats available have been assessed as being perfect for black rhino," says Wilderness Safaris Group Conservation Manager, Mr Kai Collins. He added that the project is confident of being allocated a further group of these critically threatened rhinos in the near future, bringing the breeding population to viable levels.
The Wilderness Botswana Rhino Project, an ongoing partnership between Wilderness Safaris and the Botswana Department of Wildlife and National Parks, was started in the year 2000 with the reintroduction of white rhino from southern Botswana into protected areas in the north of the country. Subsequent reintroductions of white rhino over the next five years increased the population substantially and the success of these rhino can be measured in the recruitment of calves born in the wild.
In 2003, a small group of south-central black rhino were introduced into the same area and a single calf was born in 2009. These highly threatened animals are known to have occurred in large numbers, possibly thousands in the mid-nineteenth century in the very area into which they have been introduced.
Thanks to extensive fundraising efforts in preparation for this event by the Wilderness Wildlife Trust, the capture process of these special rhino will take place in the first quarter of 2014. Once captured, the rhino will be transported by air and released into the wilds of Botswana a few weeks later. This is an extremely delicate operation which will involve the staff of North West and SANParks, the Botswana Defence Force, Department of Wildlife and National Parks Botswana and Wilderness Safaris.
"It will involve an extremely high level of security both during the operation, as well as after the release of the rhino, and we are extremely grateful for the ongoing support of our sponsors, such as the Wilderness Wildlife Trust, International Rhino Foundation, the Tiffany & Co. Foundation and RHINO FORCE to name a few, to ensure the ongoing success of this project", Collins added.
The Bead Coalition, creator of the South African, best-selling RHINO FORCE bracelet, will donate a portion of the bracelet sale profits to the translocation cost. Joanne Lapin Thorpe, CEO of The Bead Co, says, "I believe private, commercial organisations need to get behind direct conservation action in order to make a difference. Translocation, we believe is one of the actions necessary to counteract poaching, while providing a safe haven for our endangered black rhino." These simple red, black and white beaded bracelets, made in Africa, in previously disadvantaged rural communities are sold globally, and delivered to the world.
Purchase online at www.thebeadco.co.za to support.
ENDS
Issued by The Bead Coalition
T: 083 609 1111
www.thebeadco.co.za/ lisa@thebeadco.co.za
About Wilderness Safaris
Wilderness Safaris is an ecotourism company that specialises in memorable wildlife experiences in some of the most remote and pristine areas in Africa. In this way it offers its guests private access to three million hectares of Africa's finest wildlife reserves, while remaining fiercely committed to protecting our planet's precious natural and cultural resources. Recognising that conservation is as much about people as about the environment, the company has pursued important goals through its Children in the Wilderness programme, as well as through the Wilderness Wildlife Trust, which have helped change the face of nature-based tourism in Africa.  www.wilderness-safaris.com
About Wilderness Wildlife Trust
The Wilderness Safaris Wildlife Trust supports a wide variety of approximately 30 projects annually in southern Africa, within the categories of wildlife management, research and monitoring, and community empowerment and education. These projects address the needs of existing wildlife populations, seek solutions to save endangered species and provide education and training for local people and their communities. For more than 20 years, the goal of the Wilderness Wildlife Trust has been to make a difference to Africa, her wildlife and her people.
About The Bead Co. (Pty) Ltd
The Bead Coalition [Pty] Ltd is a private commercial business based in Johannesburg.  We identity specific causes, we create awareness and design themed, bespoke, beaded bracelets. Hand-made by previously unemployed communities in rural South Africa, the sale of our beaded range raises funds to make significant environmental, conversational and humanitarian change. Other bracelets include RHINO FORCE, OCEAN FORCE and QHUBEKA CYCLE FORCE amongst others.  www.thebeadco.co.za