Rhino Force Creates Employment To Save The Rhino
Rhino Force Supports Salaries For Rangers And Trackers To Combat Poaching
The Bead Co Bracelets Are Changing Lives
Ocean Force Bracelets Helping The Ocean Planet…One Dive At A Time
A Springbok Rugby Bracelet – For The Love Of The Game
Rhino Force Support 'Save The Rhino'
Qhubeka Cycle Force – Mobilizing Communities One Bicycle At A Time
R4,6 Million Raised By Rhino Force
Rhino Force Facilitates Funding For Groundbreaking Rhino Translocation
Help Fill Empty Tummies With A Heritage Bracelet
Mitsubishi Joins Rhino Force For Rhino Conversation Through Translocation
Rhino Force Partners With Africa Foundation
Our Beaders
The Bead Coalition Beaders – Gauteng
Madikwe Rural Development Programme
African Craft Market – The Rosebank Market
Our Team
Uploading content, please come back soon!
Our Beneficiaries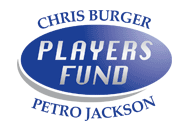 Chris Burger Petro Jackson Players' Fund
The Chris Burger Petro Jackson Players' Fund is named after two young rugby players who were fatally injured playing the game. The Fund provides assistance to injured rugby players in many different ways, one being the provision of mobility equipment such as wheelchairs, as well as many other comforts that seek to improve the quality of their lives. The Fund is a Non-Profit Organisation (NPO) as well as a registered Public Benefit Organisation (PBO) and dependent on fund raising and donations.
View Endorsement
www.playersfund.org.za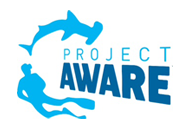 Project Aware
Project AWARE Foundation is a growing movement of scuba divers protecting the ocean planet – one dive at a time.
Over the past two decades of underwater conservation they've learned that millions of divers are the true leaders in ocean protection. They believe that together their actions will make a huge impact to help to rescue the ocean.
View Endorsement
www.projectaware.org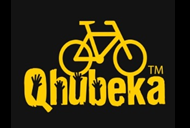 Qhubeka
Qhubeka is an Nguni (Zulu, Xhosa) word that means "to carry on", "to progress", "to move forward".
Qhubeka projects aim to help rural communities progress by giving bicycles to children in return for work done to improve their environment and their community. Team MTN-Qhubeka is Africa's most winning pro cycle race team. The talented athletes race to build exposure for Qhubeka's rural initiatives and ride to inspire potential new athletes within the community. More than 100,000 bikes have been distributed since 2004.
View Endorsement
www.qhubeka.org
York Private Game Reserve
York Private Nature Reserve was formed by private landowners 10 years ago, and lies in the South Western part of Balule Nature Reserve, forming the unfenced South Western boundary of the Greater Kruger system.
Contact : Sharon Haussmann yorknaturereserve@yahoo.com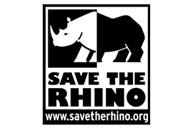 Save the Rhino International
Save the Rhino International works to conserve viable populations of critically endangered rhinos in Africa and Asia. By funding field projects and through education, its goal is to deliver material, long-lasting and widespread benefits to rhinos and other endangered species, ecosystems and to the people living in these areas. It aims to increase the number of rhinos in genetically viable populations in the wild; enhance the integrity of ecosystems and to ensure that local communities benefit from conservation activities.
View Endorsement
www.savetherhino.org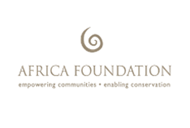 Africa Foundation
Founded in 1992 to support &Beyond's commitment to conservation and communities, Africa Foundation has built up a highly successful track record in empowering and enriching the lives of communities living adjacent to &Beyond's safari lodges; specifically in the areas of healthcare, education and enterprise development. It is a registered trust and non-profit organisation, supported by its partners , &Beyond Africa Foundation UK, Africa Foundation USA, lodge guests and donors
View Endorsement
www.africafoundation.org.za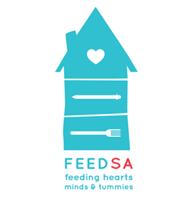 FEED SA
FEED SA is a non-profit organisation whose main aim is to establish feeding programmes within townships. These feeding programmes are aimed at those who receive no other forms of funding whatsoever, and to children who go to school on an empty stomach. Our main goal is to uplift South Africans by ensuring that each child from our beneficiaries is guaranteed at least two nutritious meals a day. We also assist Aids/ Community Centres, after school programmes and feeding schemes for the elderly and bed ridden citizens.
In addition to the feeding programmes, FEED SA runs education and teacher training, and helps to build and set up crèches, from operations and infrastructure such as classrooms, toilets, ablutions, kitchens and offices, as well as teacher training and teaching curriculum. This too, eventually allows for sustainability and small business ventures for the teachers.
View Endorsement
www.feedsa.co.za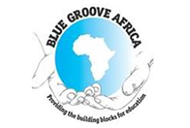 Blue Groove Africa
Blue Groove Africa is a Section 21 and NPO registered organization. Our vision is to "to provide the building blocks for education, through bridged and sustainable learning, environmental and feeding facilities, with skills transfer into communities throughout South Africa".
The Right to Read" campaign aims to provide 200 libraries across South Africa by 2020. Blue Groove has been appointed by the South Africa Rugby Union (SARU) for a minimum of four years, as the implementing partner for their CSI project "Boks for Books" which is a perfect fit for our "right to read" campaign.
View Endorsement
www.bluegrooveafrica.com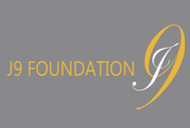 J9 Foundation
The Joost van der Westhuizen Foundation was formed by the rugby legend in aid of those suffering from the same form of fatal illnesses that he was diagnosed with early 2011, Motor Neuron Disease. Joost has created a platform through this foundation to allow people, companies and friends to support the quality of life programs available within this organisation.This is Joost van der Westhuizen's Legacy to South Africa and the world, to everyone who watched him "J9", carry those very words on his back and in his heart.
View Endorsement
www.joost.co.za